FOR AWESOME PHOTOSHOP TUTORIALS -
LIKE TO DO PHOTOSHOP AND LIKE TO CREATE YOUR OWN WALLPAPERS AND DESIGN
I'LL HELP YOU
I 'LL PROVIDE YOU THE BEST SELECTED TUTORIALS TO MAKE AWESOME EFFECTS AND CREATING YOUR OWN SELF MADE WALLPAPERS LIKE BELOW..
I HAVE PROVIDE YOU SELECTED AND BEST PHOTOSHOP TUTORIALS..
WHICH U WILL LIKE DEFINITELY...
SO THE PHOTOSHOP LEARNERS CLICK BELOW AND ENJOY THE TUTORIALS
HAPPY EDITING....!!!!

Tuesday, 7 January 2014
Posted by Mayur Kasare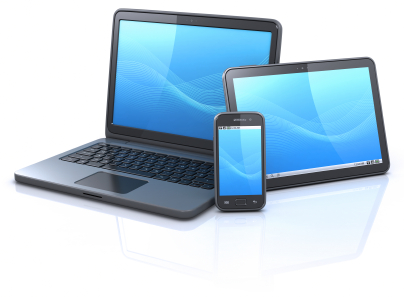 Most of the android users in market uses net to a great extend they have a broadband connection at the home onto their PC
This PC net can be used onto android phones through Wifi but if some one who doesn't have a wifi router don't have to worry
There is a procedure called reverse tethering through which by using usb data cable you can access PC Internet on to the android phone easily
You just have to have two software's with you usb drivers and reverse tethering softwares
By using these software's and following the procedure given below you can use the net onto your phone
NOTE - your android phone should be rooted for reverse tethering
Follow the given steps correctly
Step 1
: Go to your mobile
Settings
>>
Applications
>>
USB Debugging
>>
check it
your phone should be rooted and Superuser should have been installed in it
Just uncheck the notification from superuser app from Preference >> Notification >> uncheck
Step 2
: Now install your mobile ADB drivers . connect your phone to PC . the PC will install the required drivers automatically . just don't mount the SD card. If your PC doesn't recognise your mobile drivers just download and browse manually from the Internet
Step 4
: Now in extracted file run
AndroidTool.exe
and
select Device
and
DNS
if device not visible click refresh it will appear
Step 5
: Now click
Connect
Step 6
: Automatically
usbtunnel app
will get installed in your mobile phone superuser user will ask you for the permission , just allow it and enjoy the Internet
Sunday, 6 October 2013
Posted by Mayur Kasare
Do not want to lose your file ever or the space on your device has been fulled and then also don't want to delete any file , just take a best option backup all the file which you want onto your cloud network
I'll show you how to backup all the files on to your Windows 7 and Windows 8
Just follow the steps for respective OS accordingly
Backup files in Windows 7
Windows 7 includes integrated backup tools.
Launch the Backup and Restore application in Windows 7 and set up Windows Backup.
These tools are fairly flexible, allowing you to back up your user data files, specific folders, or even every file on your computer.
Windows allows you to save this backup to a network location, another internal hard drive, or an external drive.
You can configure the backup to happen automatically on a schedule.
If you're backing up to an external hard drive, you'll want to leave it plugged in or connect it before running a backup manually.
You can restore back the files at any time
Read our guide
BACKUP FILES AND FOLDERS IN WINDOWS 7
Backup files in Windows 8
Windows 8's Backup feature is known as File History.
Not many people used Windows 7's backup features, so Microsoft tried to design an easier-to-use backup and restore system.
Unlike Windows 7's backup system, Windows 8's File History can only back up files in user data locations like your libraries and desktop folder.
If you want to back up an other folder elsewhere, you'll have to add it to your libraries.
Once you set up File History, Windows will save copies of your files on a regular basis — either to an external drive or a network share.
It does this automatically in the background.
If you're using an external drive, File History will begin saving backup copies again when you plug the external drive back in.
You can later use File History to "go back in time," restoring copies of deleted files and previous versions of existing files
You can restore the files also
Refer the post for the
STEPS TO BACKUP FILES AND FOLDERS IN WINDOWS 8
Free backup Program
Don't want to lot of work by clicking here and there and not happy with the process don't worry there is a solution for it it
A program is there named
Cobian Backup
which do all your work just at one click
With Cobian Backup, you have much more control over your backups.
You can create a variety of backup tasks, each with separate "source" and "destination" pairs.
You can set up filters that exclude and include different types of files. You can perform events, such as launching or closing a program, at the beginning or end of each backup task.
You can choose to automatically archive and encrypt your backups, create differential backups where only the changes are stored, and more.
All of these settings can be customised for each individual backup task. There are too many features to list here.
DOWNLOAD IT FROM HERE
Cloud backup
There are many cloud services available in the online market like Dropbox, Google Drive, Skydrive
You can store as many as file on to you cloud services which is provide for free by the provider for some space and you can buy additional space if it is required but it is the good backup storage place as it can b access for any where from PC , laptops, mobile etc and we get the required files wherever we want.
You could try to recover the deleted files from your cloud storage, but they may be automatically deleted after a period of time, depending on your service of choice. You may want to keep local backups of your more important files.
READ OUR GUIDE FOR
CLOUD STORAGE
Instead of a cloud storage and syncing service, you may want to try a cloud-based backup solution like the well-regarded CrashPlan.
CrashPlan is different from Dropbox because it's focused on backing up your files, not just on synchronising them.
It runs in the background and automatically backs up files from anywhere on your hard drive you specify.
It can also be configured to back up to an external drive, too — giving you both local backups and cloud backups. You can even back up files to a friend's computer for free — if you have a friends with some free storage on their computers, you can choose to back up to each other's computers and gain free off-site backups in that way.
Download CrashPlan from Here
Other backup Solution
You can even try using Bit Torrent Sync, which automatically synchronises files between several computers, to ensure your files are synchronised to other computers you own.
Bit Torrent Sync doesn't store your files online, it just transfers them between the computers you configure.
This means that you can back up an unlimited amount of files, as long as you have the hard drive space and network bandwidth.
Download Bit Torrent From Here
\
ENJOY....!!!
IF YOU HAVE OTHER SERVICES PROVIDING STORAGE FOR BACKUP PLEASE FEEL FREE TO LEAVE YOUR COMMENT BELOW
Saturday, 24 August 2013
Posted by Mayur Kasare
Have you heard about
LAN Messenger
?
LAN Messenger
is a free and open source cross-platform instant messaging application for communication over a local network.
It does not require a server.
A number of useful features including event notifications, file transfer and message logging are provided
If we want to communicate with anyone we have to have a server between the towo to communicate with each other easily
But if we want to communicate with the local network near by or in the home network we can use the
LAN Messenger
to chat between each other
We can even share images between the two
One of the worst things in a household full of people is, when everyone starts having conversations throughout the house.
Parents shout to the kids upstairs, kids shout to each other from one bedroom to the next, and it's enough to give a person a pounding headache after a long and busy day at work.
Of course, with the advent of so many electronics throughout the home – laptops, tablets, smartphones, game consoles and other devices that are able to plug into the home's wireless LAN – more families are turning to instant messaging as a solution for in-home communication.
Heck – IM is making paging systems obsolete at most workplaces, so why not in the home?
The problem arises for parents of young children, who don't want those kids to be plugged into the Internet on public IM networks – for those parents,
LAN Messenger
can serve as an excellent solution.
Download the

LAN Messenger

from Here
Following are some screen shots of the
LAN Messenger
DOWNLOAD , INSTALL AND ENJOY...!!!
Want a fully licensed Windows XP onto your PC?
Here we can download upto windows 8.1 OS using virtual machine but i'll focus on Windows XP
Windows XP was a great and the best OS of all time
Many of the users which are using Windows 8 or Windows 7 onto there system can miss the older version of the Windows ie. XP
Here is the solution the microsoft provide you with a fully license version of the os of xp for the checking of the website to how it will be looking for the public on that OS
an also for checking if their developed apps will work on that OS
You will require a virtual box software for this
Download It From Here
The version of XP gives you a temporary use license, but if you need to use it longer, you could always reinstall it or activate it with a valid XP license you may have already purchased but aren't using on any of your computers anymore.
Downloading and installing Windows XP
Visit
Virtual Machine Downloading
page
Here you will see a option to select a desire OS - select "
Windows
"
And now they will ask to select the virtual machine software using for the testing - select "
Virtual box
" as we are using virtual box software for this
As we miss older version of OS we will focus on older version of Windows ie. Windows XP so after selecting Virtual box we will select - "
Download IE for XP
"
After downloading a file check the file name it would be in a .ova file
So now open your installed Virtual box and go to file option then click "
Import appliance
"
The wizard will give you a single button to choose the appliance file you've just downloaded.
Browse to the OVA file – in my case it's Windows XP running IE6 – and select it.
The wizard will import the appliance and then show you all of the features that are included/pre-configured with it, including CPU, RAM size, etc.
Once this quick wizard is done with the import, you'll see the new Virtual Machine show up in your list of appliances.
At this point, your brand new Virtual Machine with a fresh Windows XP install is ready to go. When you hit start, it'll launch
Now,
How to setup internet connection onto Windows XP Virtual Machine
Follow the below steps
Step 1
- Single click on the created Windows XP virtual device and click on setting
Step 2
- Go to the network option on the new poped window
Step 3
- Now check in adapter 1 in advance settings if he cable connection is tick or not
Step 4
- Now in front of option Attached to - change it to Host only Adapter
and below that change the Name to VirtualBox Host-Only Ethernet Adapter
(VirtualBox Host-Only Ethernet Adapter - This is actually an adapter installed with VirtualBox that you'll find in your network settings area of your host machine)
Step 5
- In that network setting press control and select VirtualBox Host-Only Ethernet Adapter and Wireless Network Connection , right click and click "bridge" the two connection
Step 6
- This will create a third icon name "Network Bridge ". which connect the to wireless network
Step 7
- Double check the Network settings whether the Cable Connected is tick
Step 8
- Inside of your XP Virtual Machine, go into the network settings and manually set the IP settings to match an available IP on your home network. For example, my network subnet is 192.169.1.x. After pinging 192.168.1.9 from my regular computer, I knew that nothing on the network was using that IP, so I set the XP Virtual Machine with that IP manually.
Also make sure to set the right subnet mask and default gateway (the gateway is your router IP). Then set the DNS servers to match your own host PC's DNS server. If you don't know what it is, open a command prompt on your host PC and type "ipconfig /all" and look for "DNS Servers:".
That's all now you can use the Windows XP onto ur PC ...
Enjoy...!!!
Once you've done all of that, restart your XP Virtual Machine again, launch IE